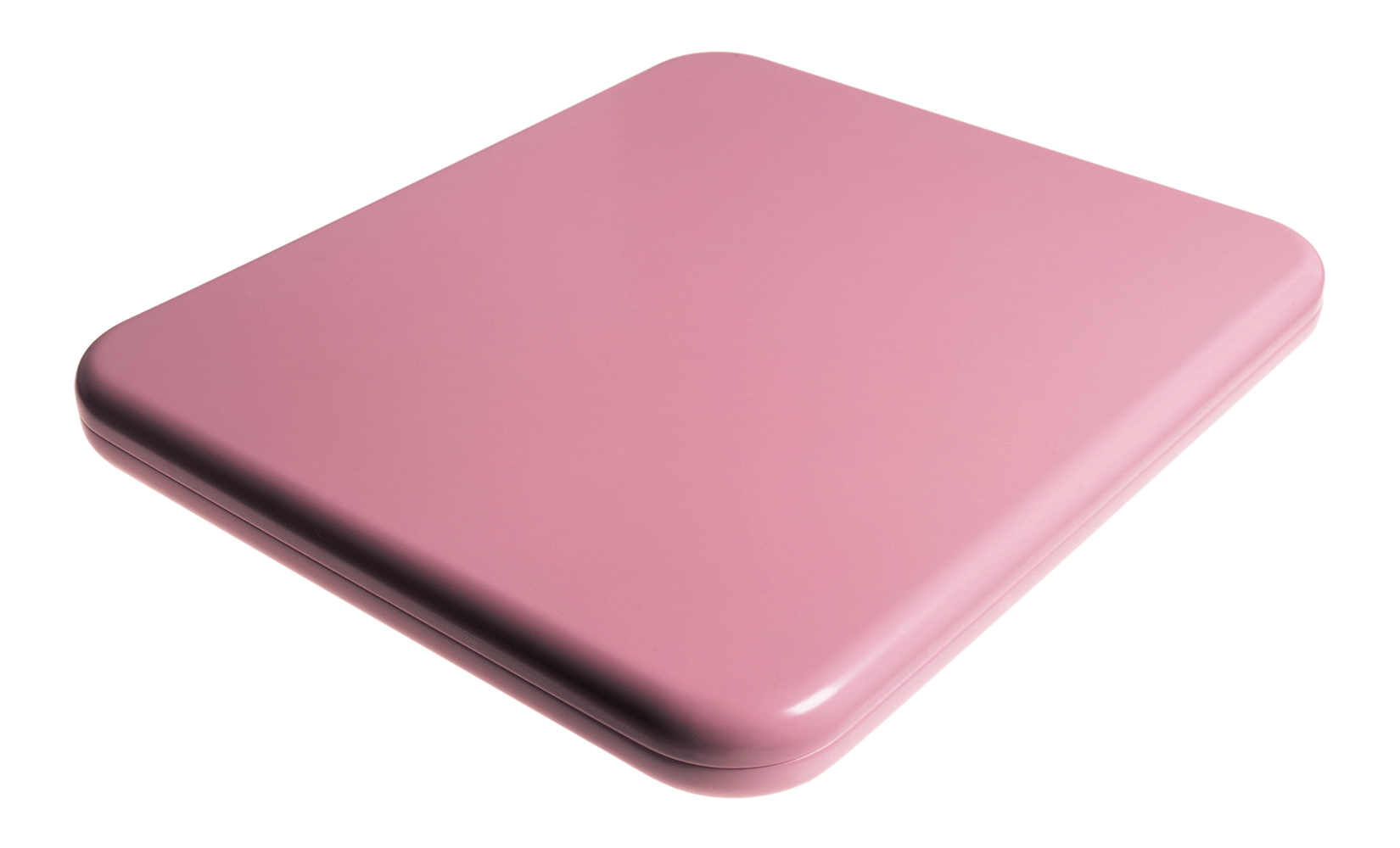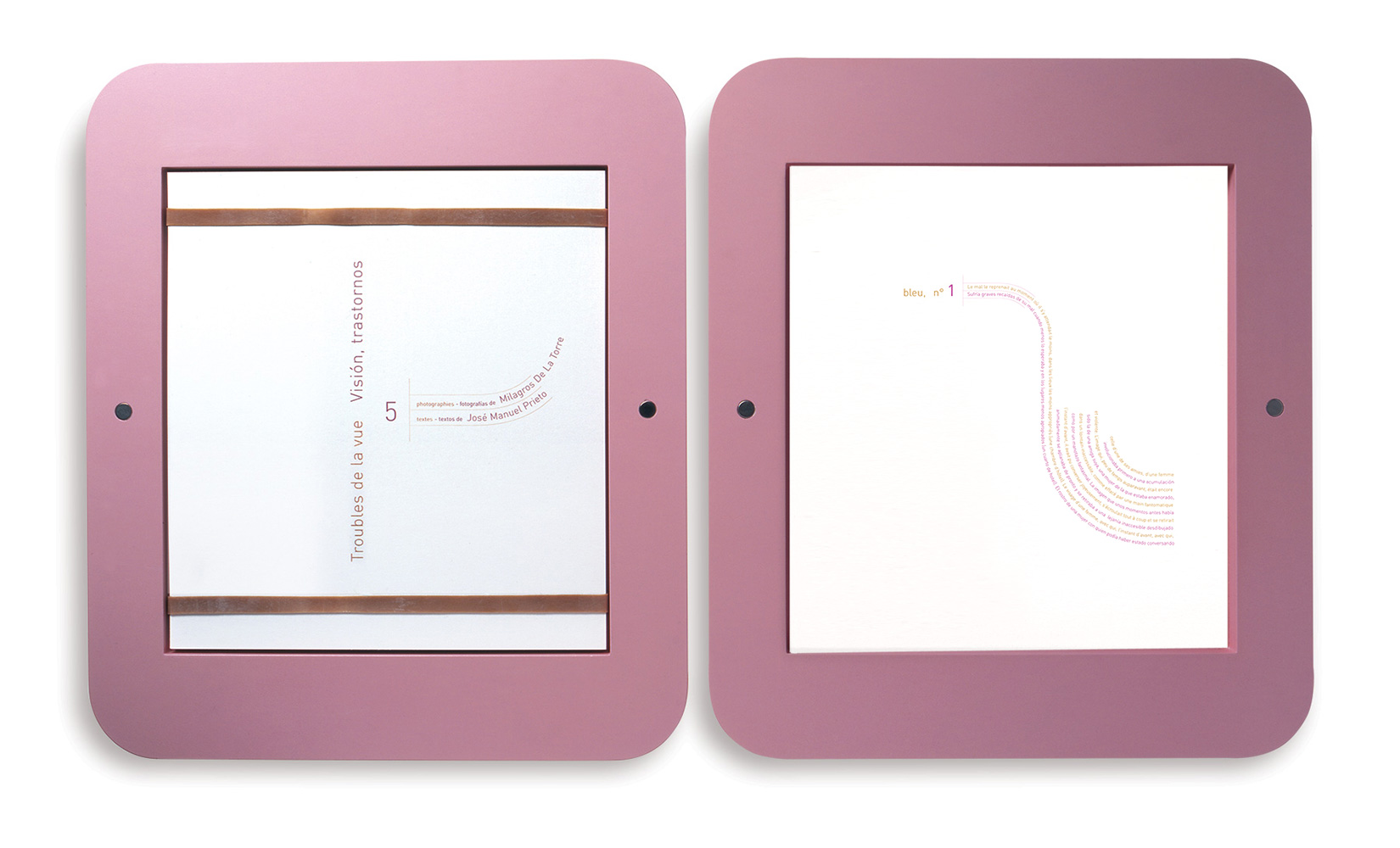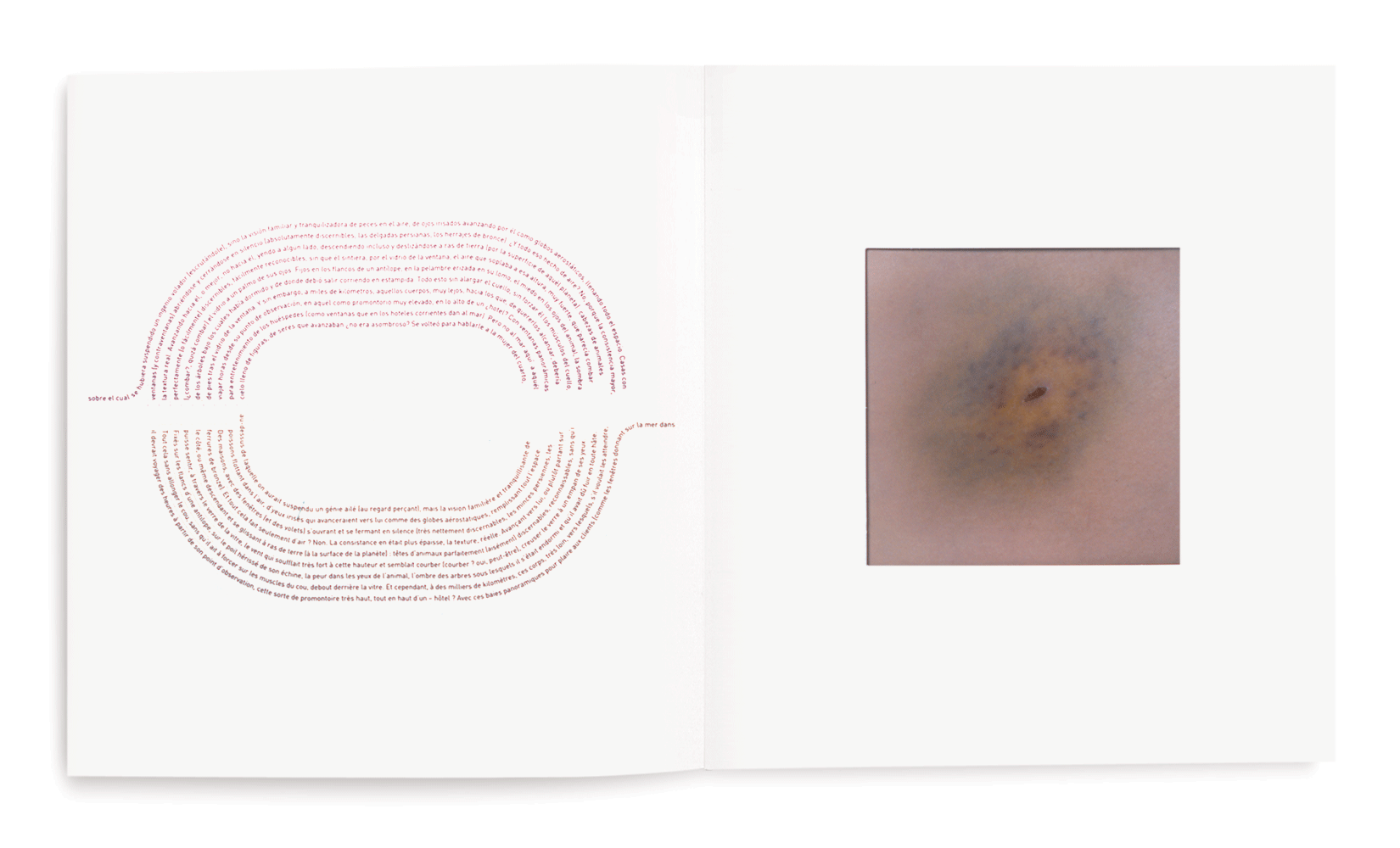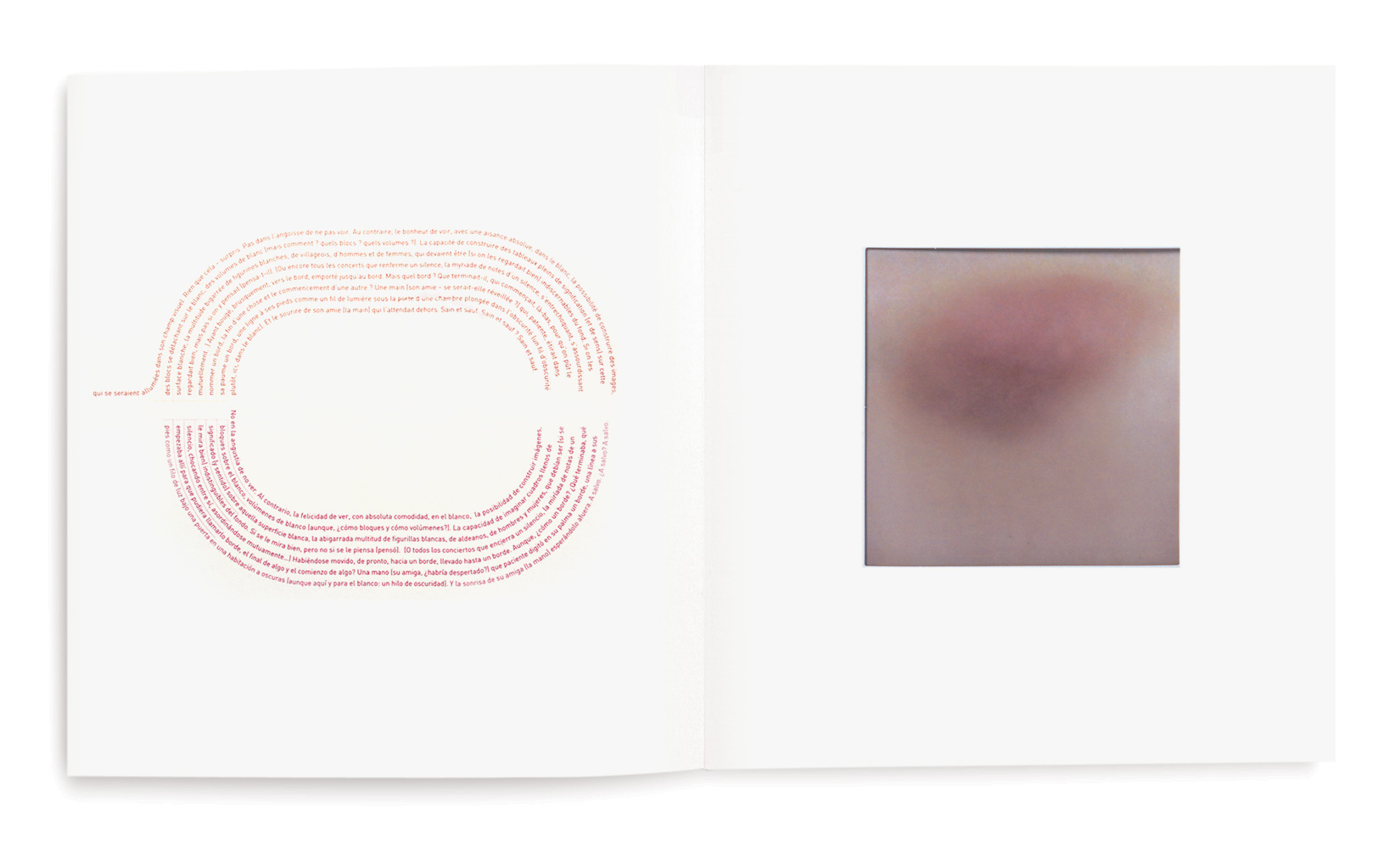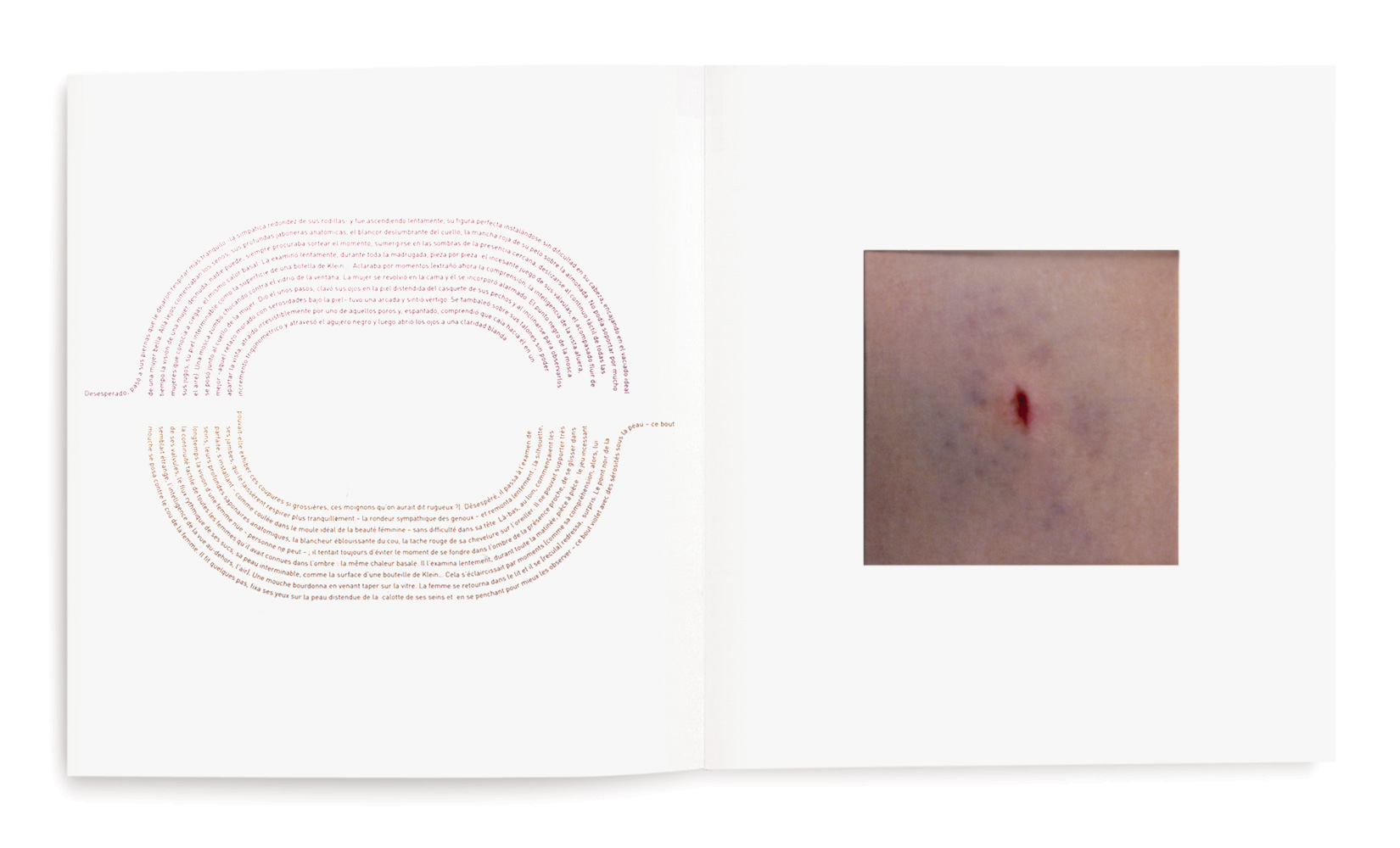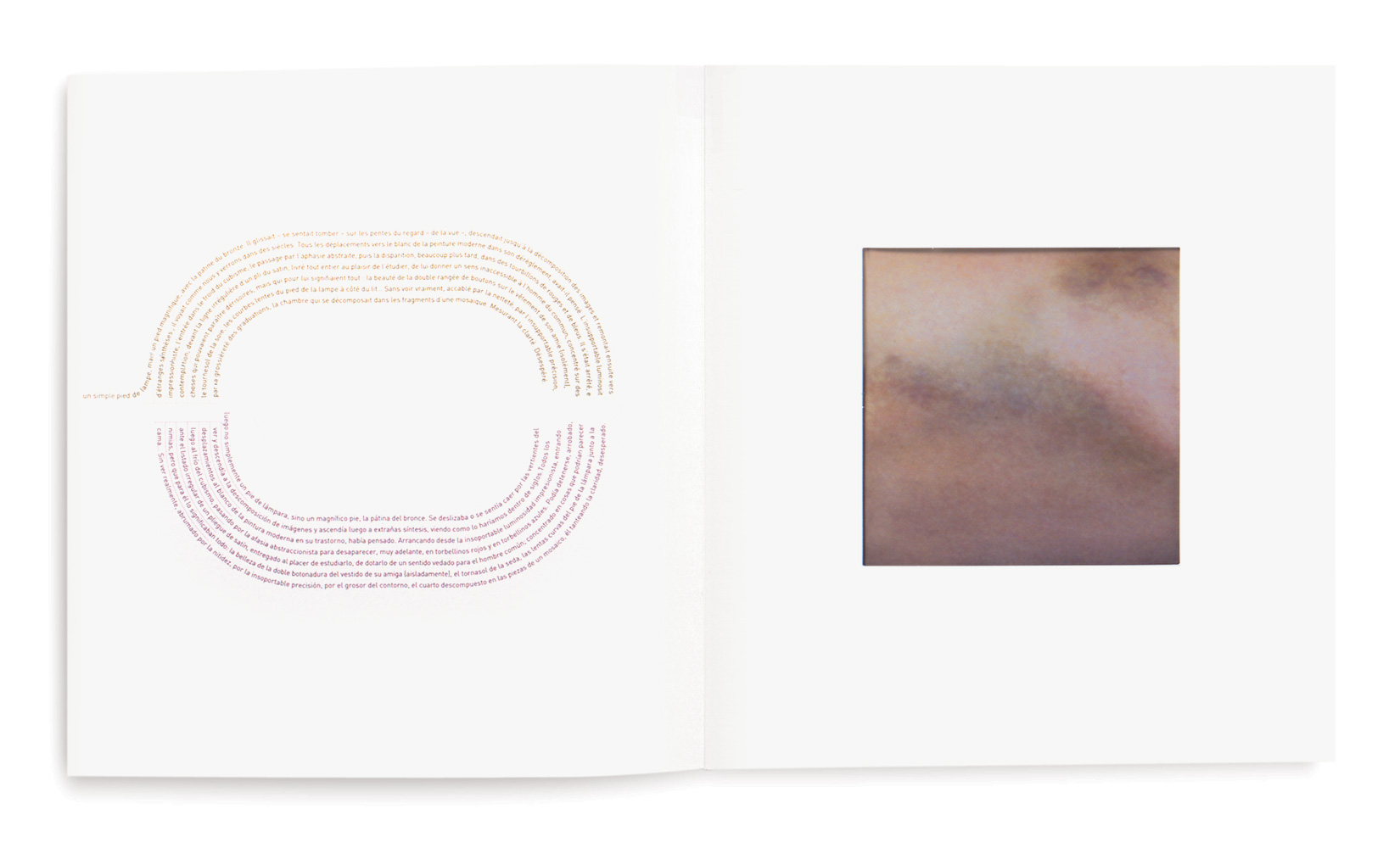 TROUBLES DE LA VUE
vol. 2
Milagros De La Torre photographs
José Manuel Prieto text
Pierre Charpin case
This is the first time Milagros De La Torre has approached the field of color photography. For a whole year the artist kept a record of the different bruises – accidental she points out – she detected on her body.
She opted for close-up framing in order to reinforce their plastic quality. What they form appears to be sensual and abstract landscapes. Echoes of such a landscape resound in José Manuel Prieto's text which describes the private love of someone whose sight is diminishing—the metaphysical disorder that comes with his infirmity.
We called upon Pierre Charpin because we felt he would be most apt at entering into dialogue with the artist and the author, being particularly sensitive to the metamorphic quality of their language. The casing is made up of two shells in molded plastic that are fitted together with magnets. The text flows in an oblong shape that requires a circular reading–especially fitting to the nature of José Manuel Prieto's prose.
Description:
5 original signed photographs (chromogenic prints), set in photo-corners
Case made of painted molded plastic
38 x 33 x 3,8 cm
Text in Spanish and French
Limited edition of 30 copies
November 2003
Graphic design: Olivier Andreotti