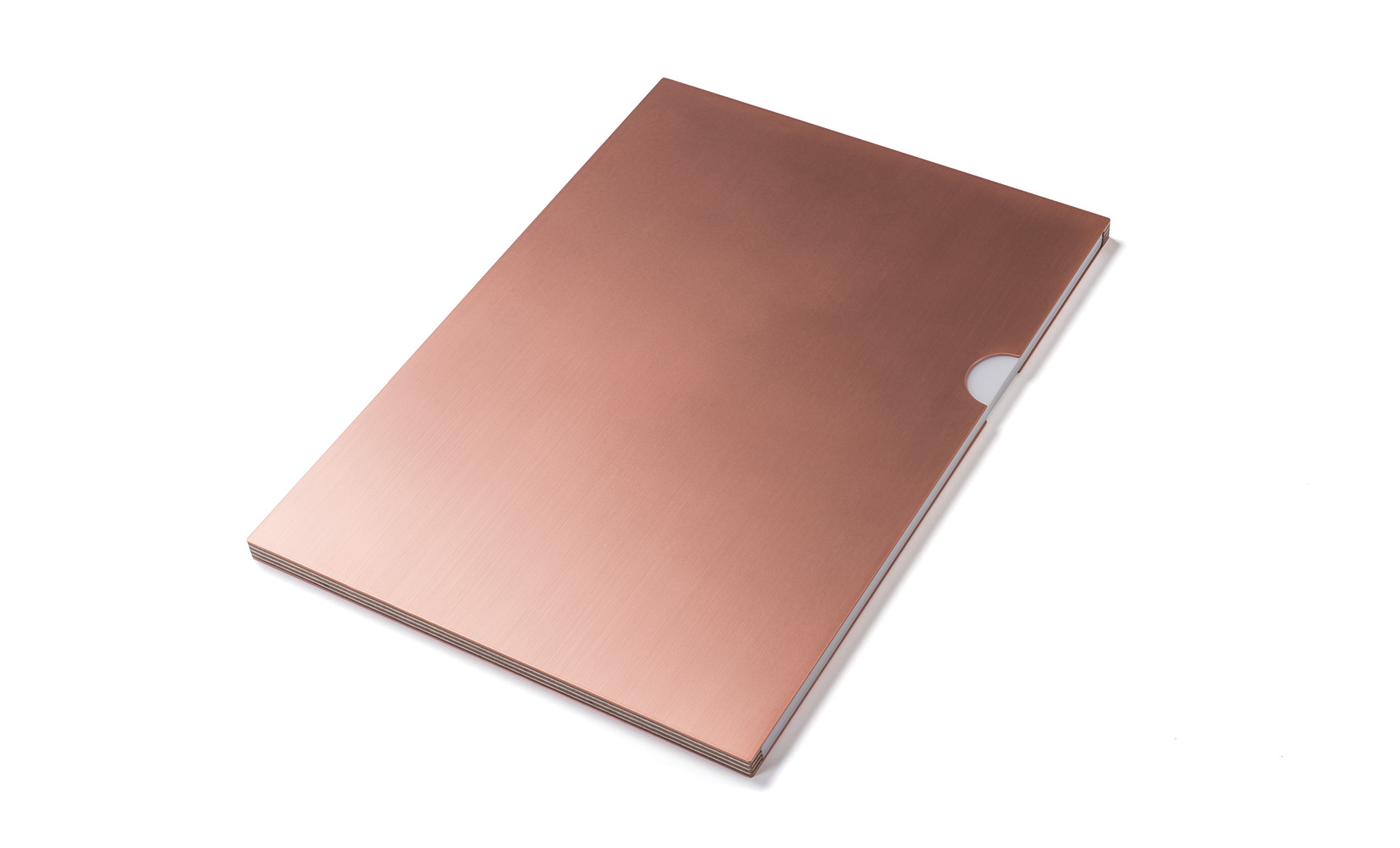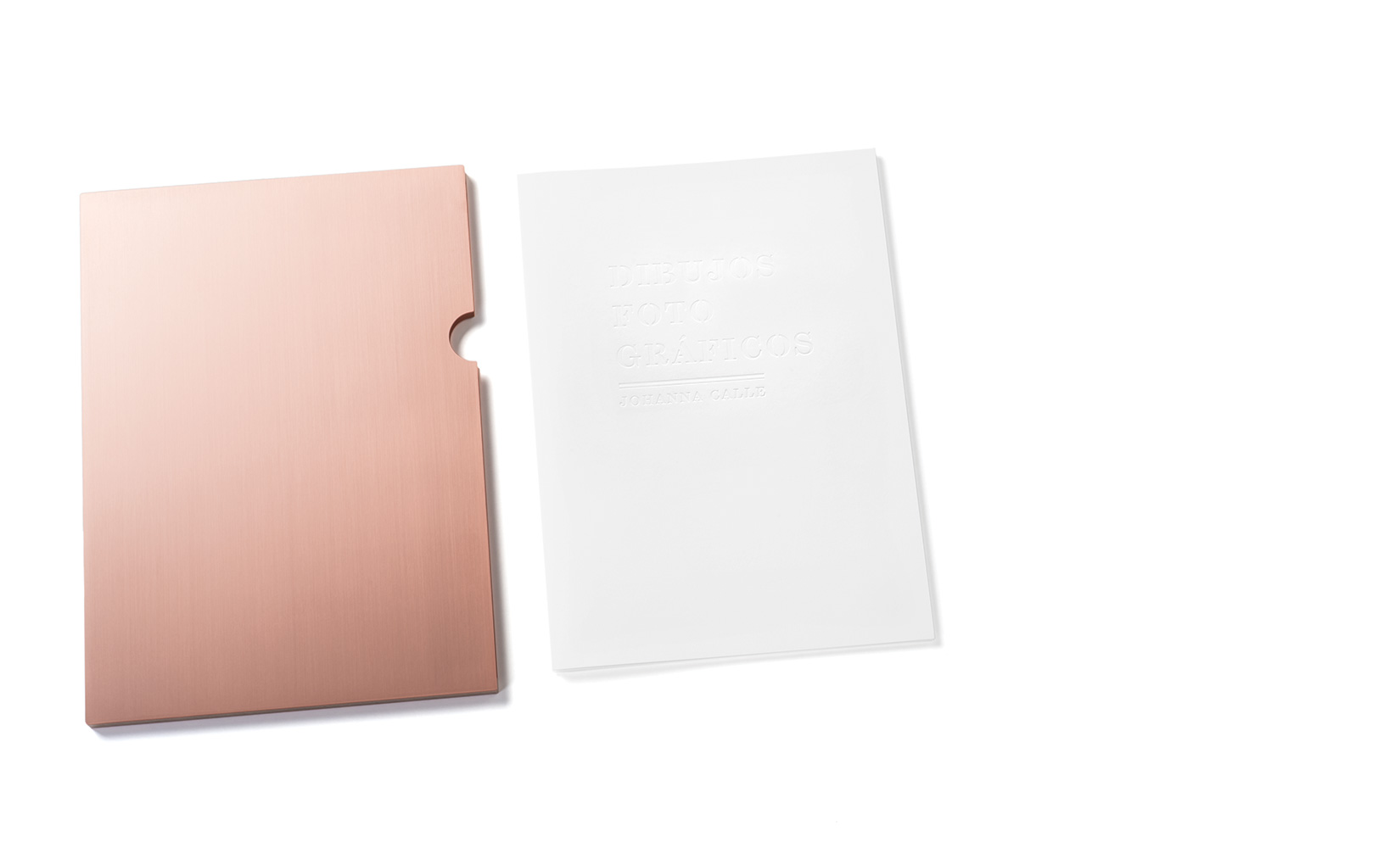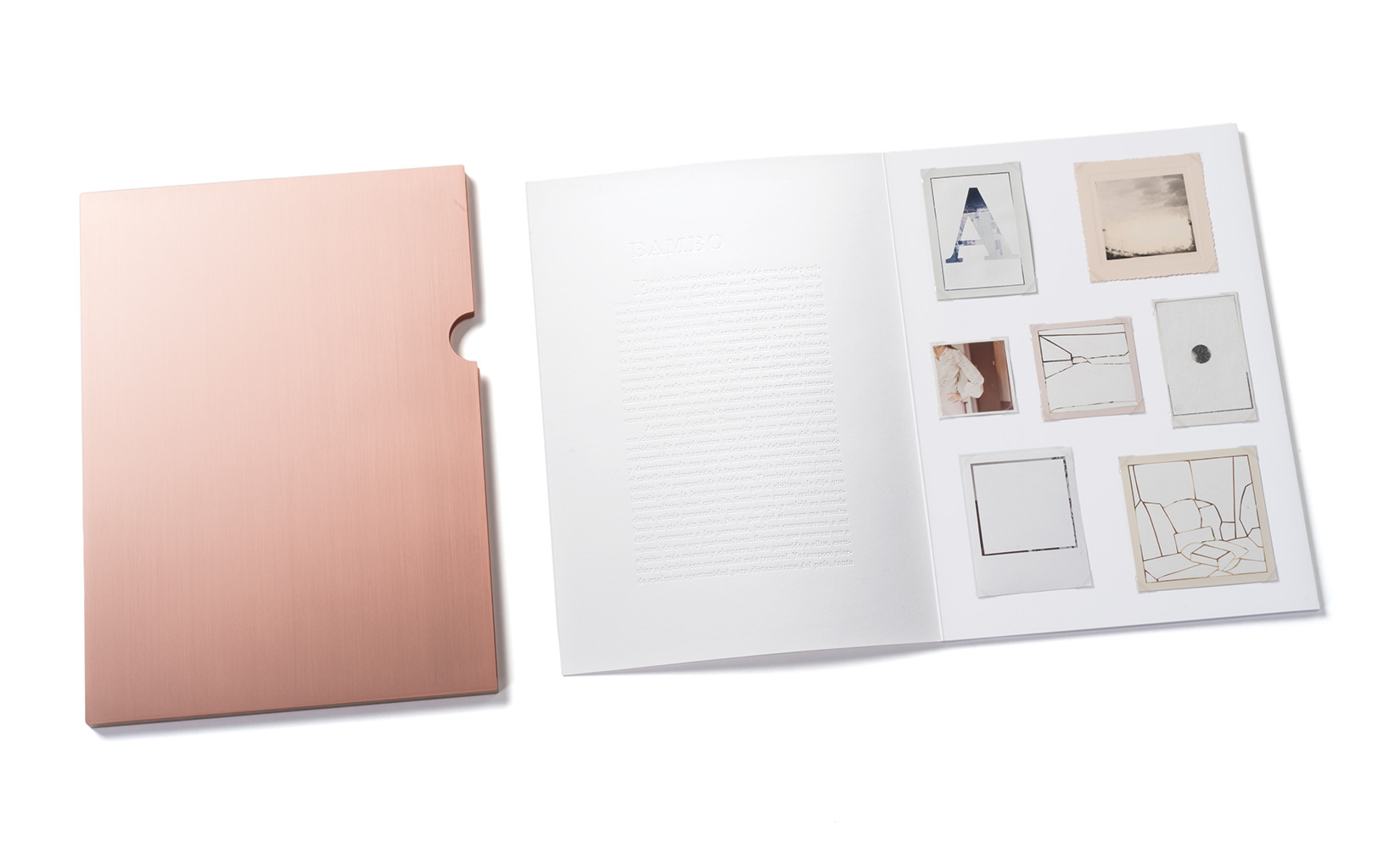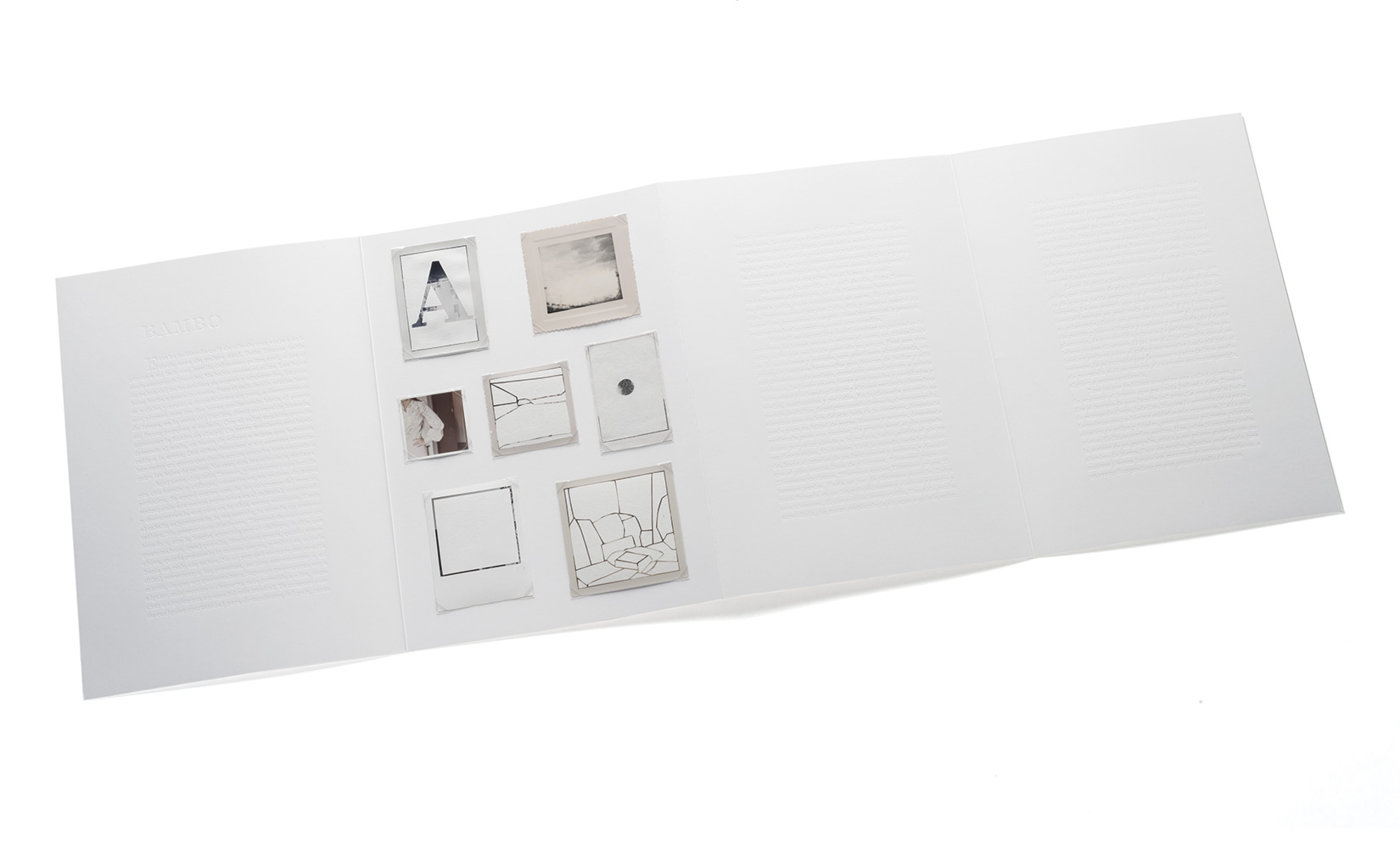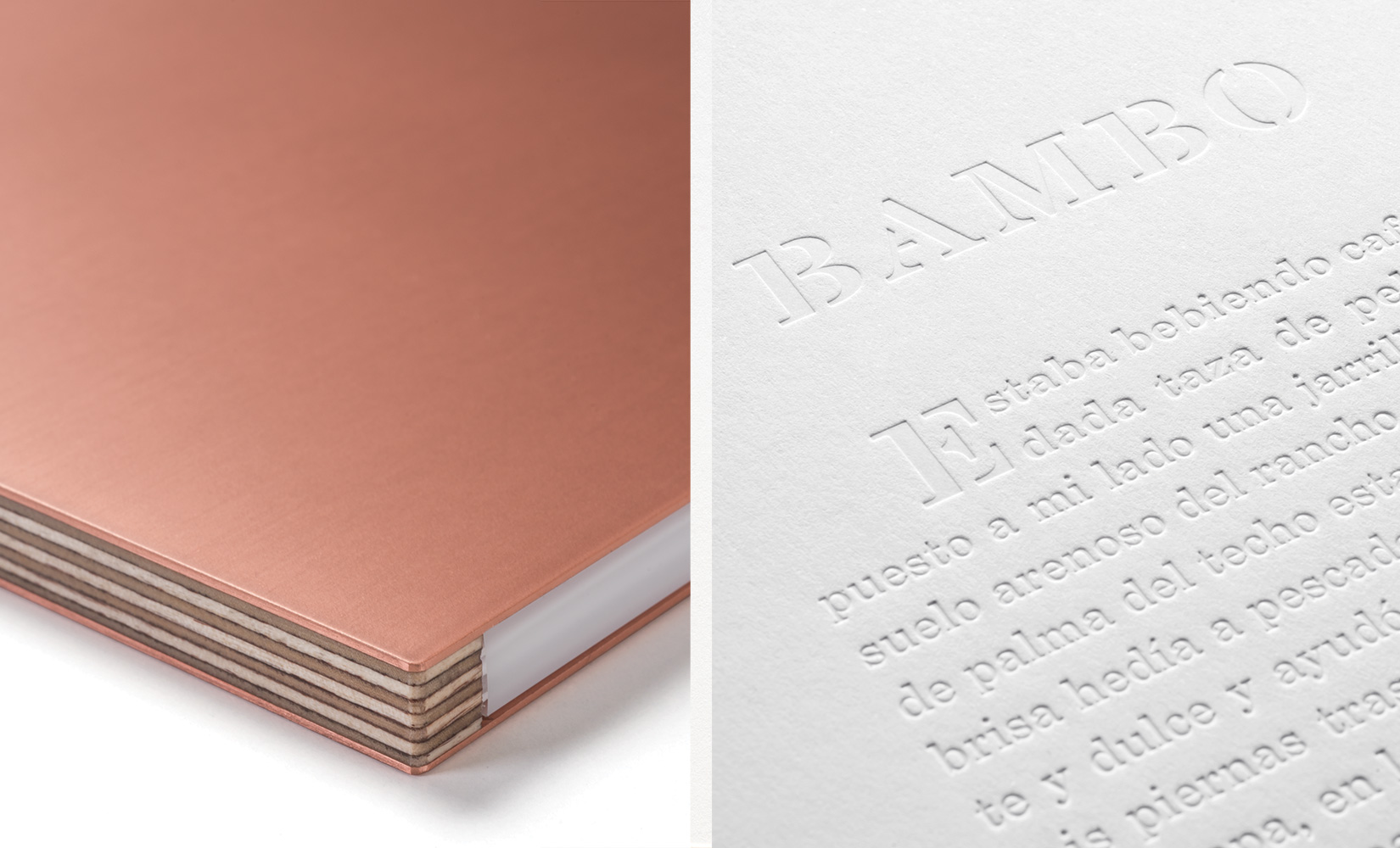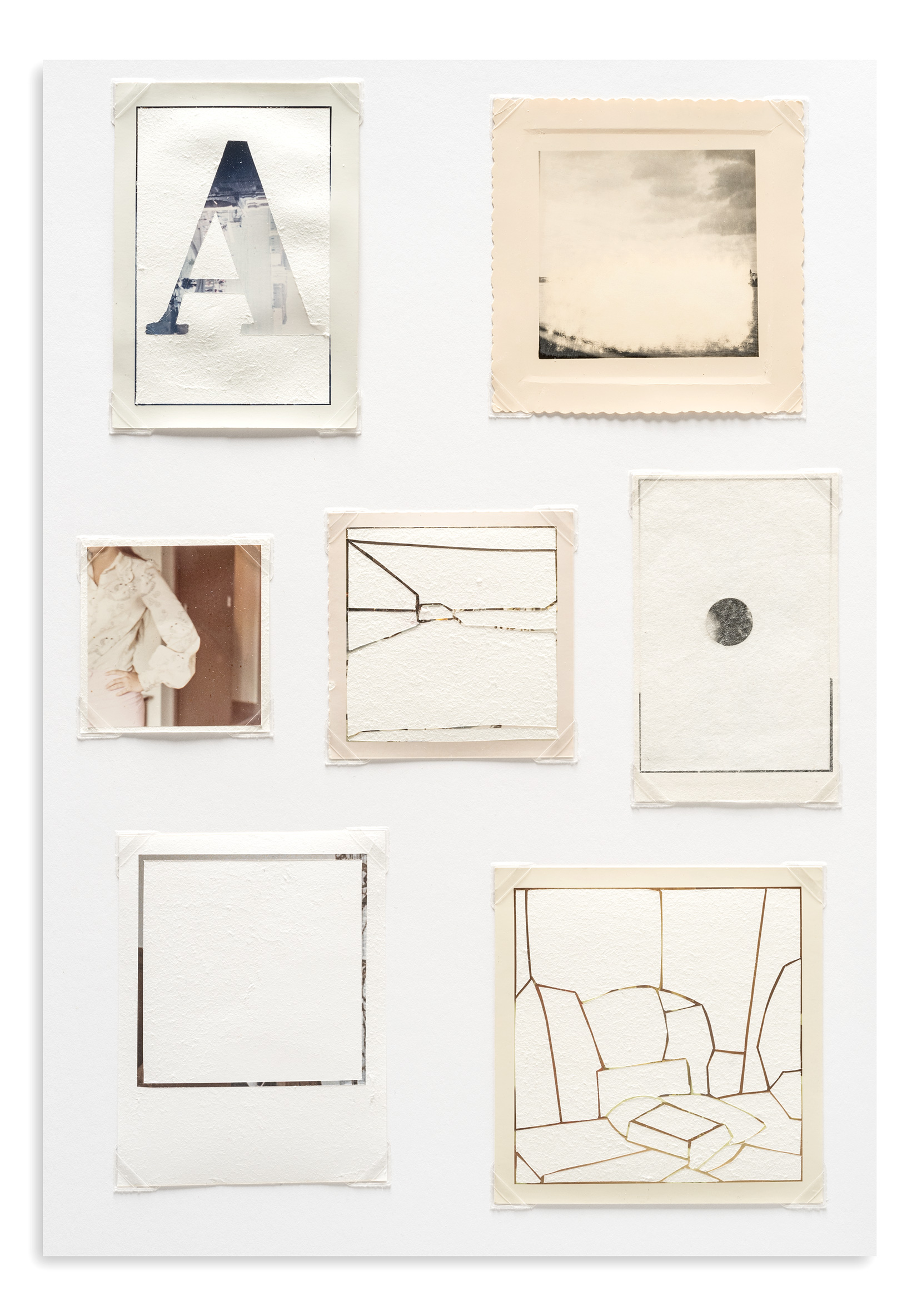 Dibujos fotográficos
vol. 35
Johanna Calle photographs
Eduardo Halfon text
Olivier Andreotti case
Johanna Calle (Colombia, 1965) appropriated and intervened a group of anonymous Polaroid prints from the 1970's, a tumultuous era in Latin American history filled with campaigns of political repression involving the disappearances and assassinations of political opponents, implemented by the dictatorships in place. The Colombian artist, here, builds images by obliterating information in order to reveal a new reality, outlining the negative spaces and memory gaps in Latin American history.
The works investigate the notions of disappearance of the physical body, in reference to the kidnappings that shook the history of her country. "Erasing, cutting, replacing or covering", she says, "emphasize the fact that there is something missing. No matter how exhaustive these actions are, there are always residues that point out that what is absent; there are often traces that are barely visible. It could be said that these processes are strategies particular to drawing or any form that modifies a surface with a voluntary gesture. These actions represent for me a controlled way to obtain eloquent images through a criticism of dominant powers."
For Johanna Calle the medium of drawing is similar to a language that is constantly adapting itself, integrating new expressions, voices and terms. The dynamism and versatility that she finds in different forms of drawing allow her to work with an array of materials.
Johanna Calle
Born in 1965 in Bogota, Colombia.
Johanna Calle studied visual arts in the Talleres Artísticos program at the University of the Andes in Bogotá from 1984 to 1989 and earned a Master's in Fine Arts from the Chelsea College of Art and Design in London in 1993.
Solo shows: Laconia at the Santa Fe Gallery in Bogotá in 2007, Dibujos at the Teorética Foundation in San José, Costa Rica in 2008, Submergentes: A Drawing Approach to Masculinities at the Museum of Latin American Art in Long Beach in 2011, Foto gramática at Krinzinger Gallery in Vienna in 2013, and Perspectivas at Ivo Kamm Gallery in Zurich in 2013.
Participation in: Otras miradas, in Caracas (itinerant exhibition, 2004), then in Santiago, Buenos Aires, São Paulo, Montevideo, Lima, and Paris. 20 Desarreglos at the Museo de Arte del Banco de la República in Bogotá in 2008. The Air We Breathe at the San Francisco Museum of Modern Art in 2011. When Attitudes Became Form Become Attitudes and K at the Wattis Institute for Contemporary Arts in San Francisco in 2012. Marking Language at the Drawing Room in London in 2013.
Johanna Calle was awarded the National Artists Salon of Colombia Prize in 2002, as well as a grant from the Cisneros Fontanals Art Foundation in Miami, in 2008 the 4th Luis Caballero Honor Recognition in Bogotá, and then, in 2013, a grant from the Colombian Ministry of Culture.
Eduardo Halfon 
Eduardo Halfon was born in Guatemala City. He moved to the United States with his family at the age of ten, went to school in South Florida, studied industrial engineering at North Carolina State University, and then returned to Guatemala to teach literature at Universidad Francisco Marroquín for eight years. Named one of the best young Latin American writers by the Hay Festival of Bogotá, he is also the recipient of the prestigious José María de Pereda Prize for the Short Novel. Although bilingual, Halfon chooses to write in Spanish and has published nine books of fiction. In 2011 he received a Guggenheim Fellowship to work on continuing the story of The Polish Boxer, which was the first of his books to be published in English, in 2012, by Bellevue Literary Press.
Description:
Every copy includes 7 anonymous prints, intervened and signed by Johanna Calle.
Copper & wood case
35 x 23 x 2,5 cm
Text in Spanish and French
Limited edition of 27 copies
November 2015
Graphic design / Graphisme: Olivier Andreotti