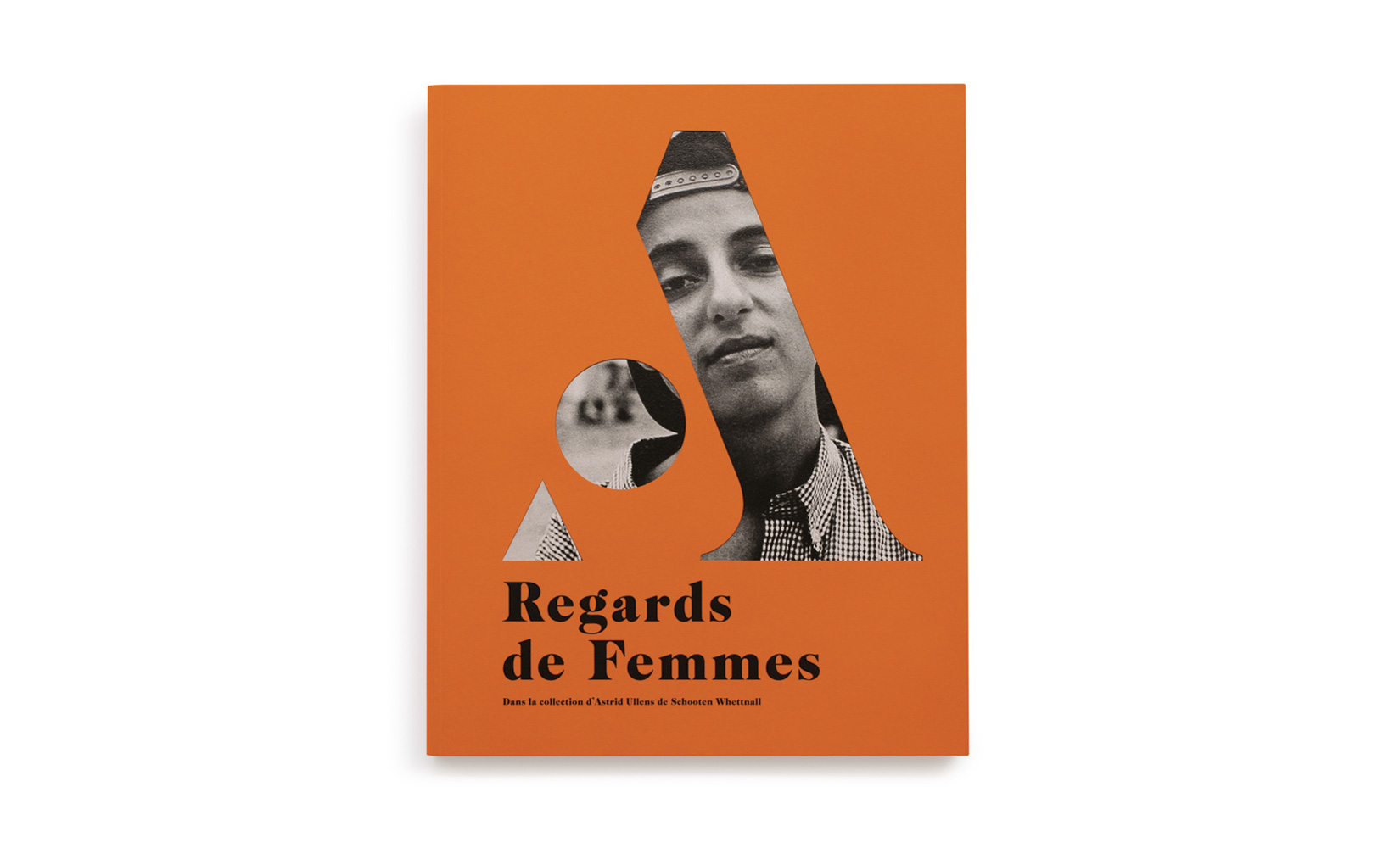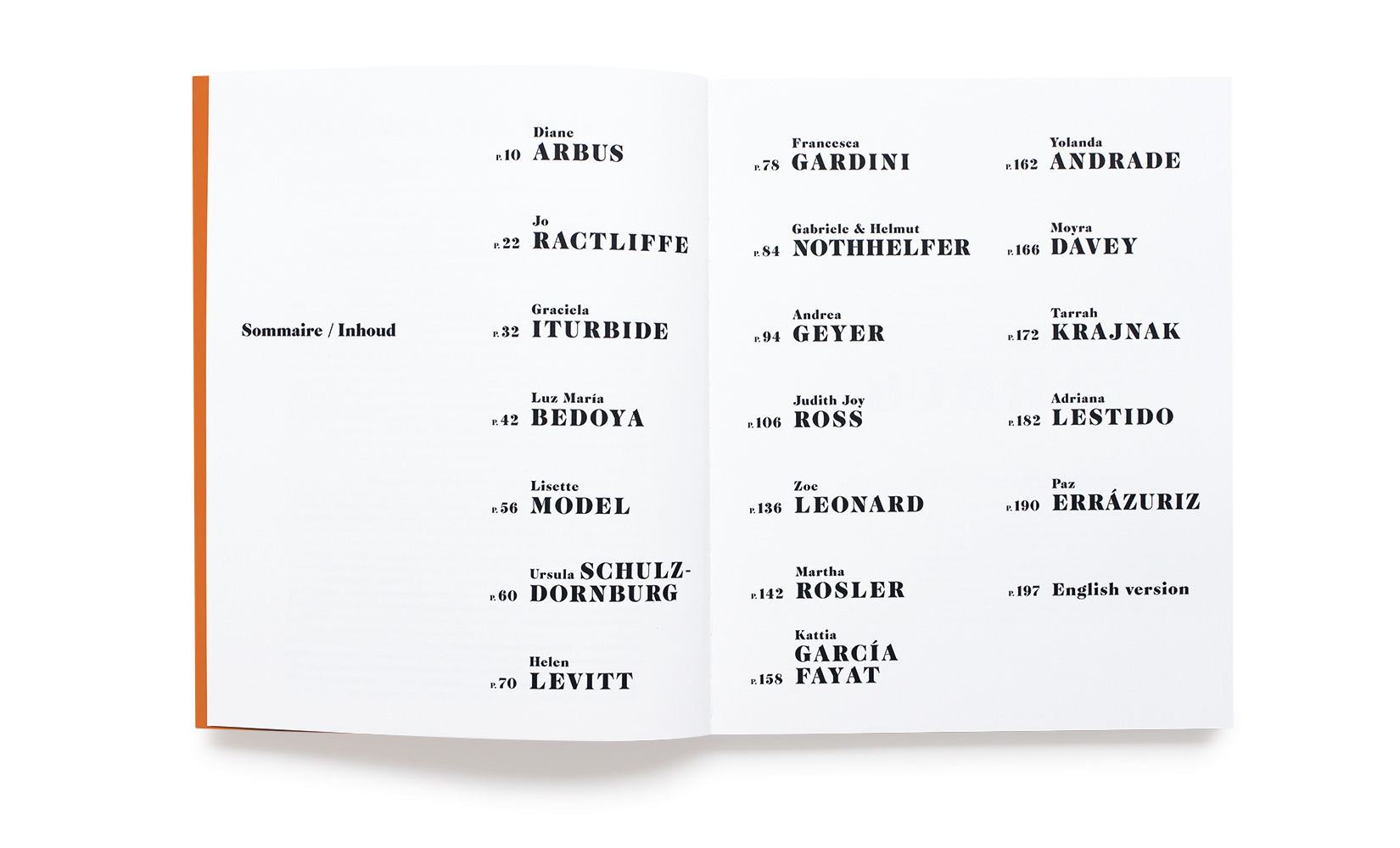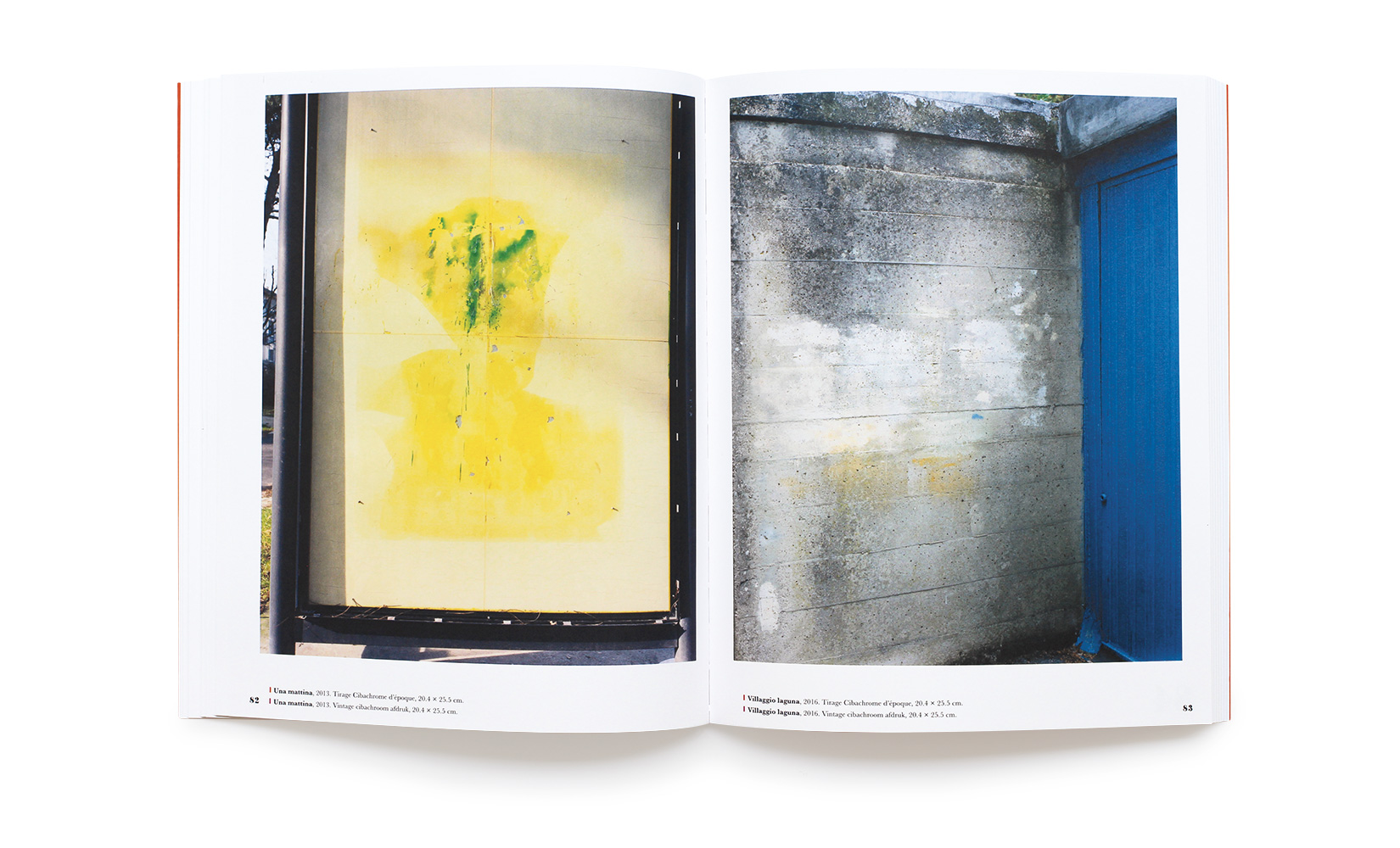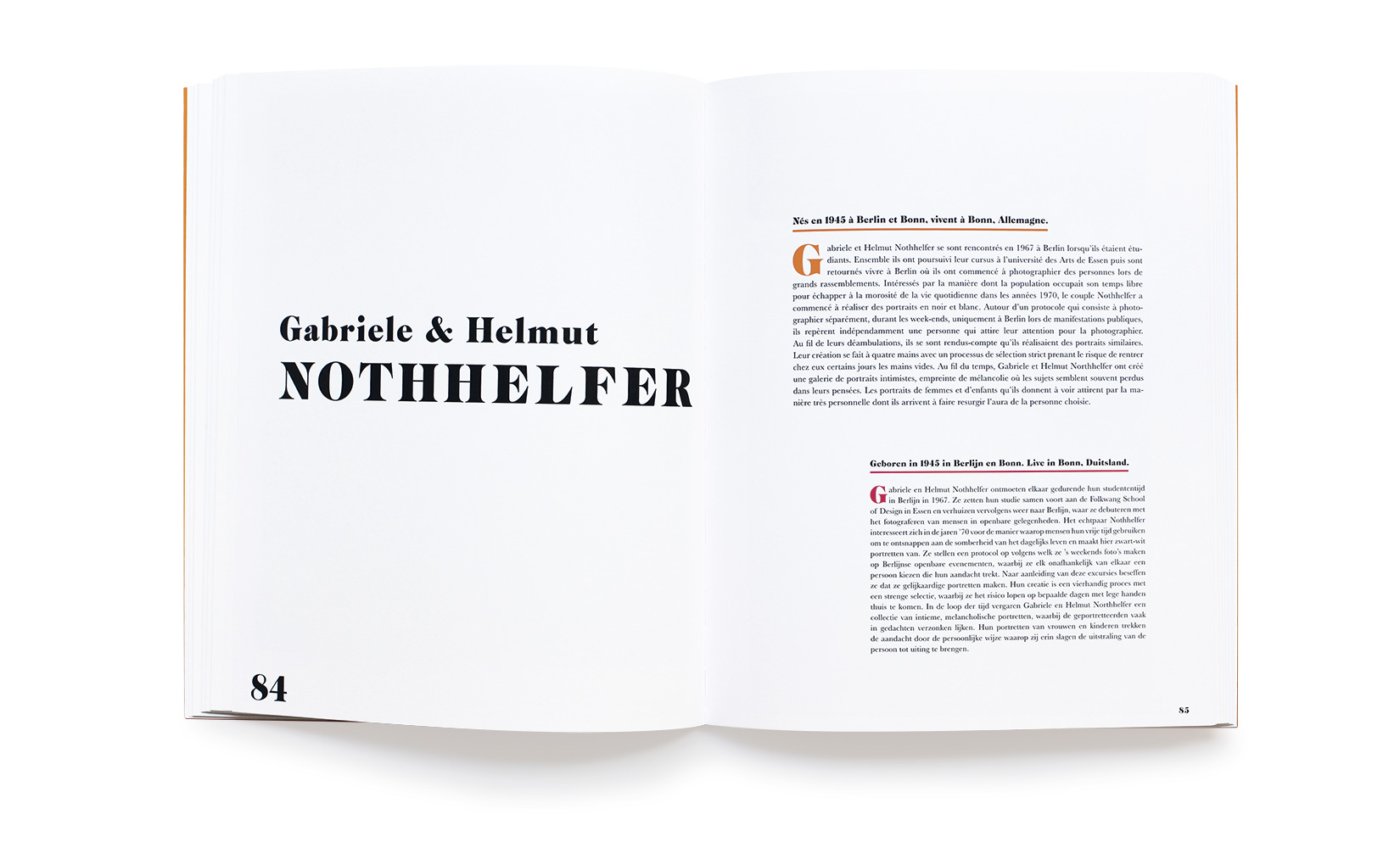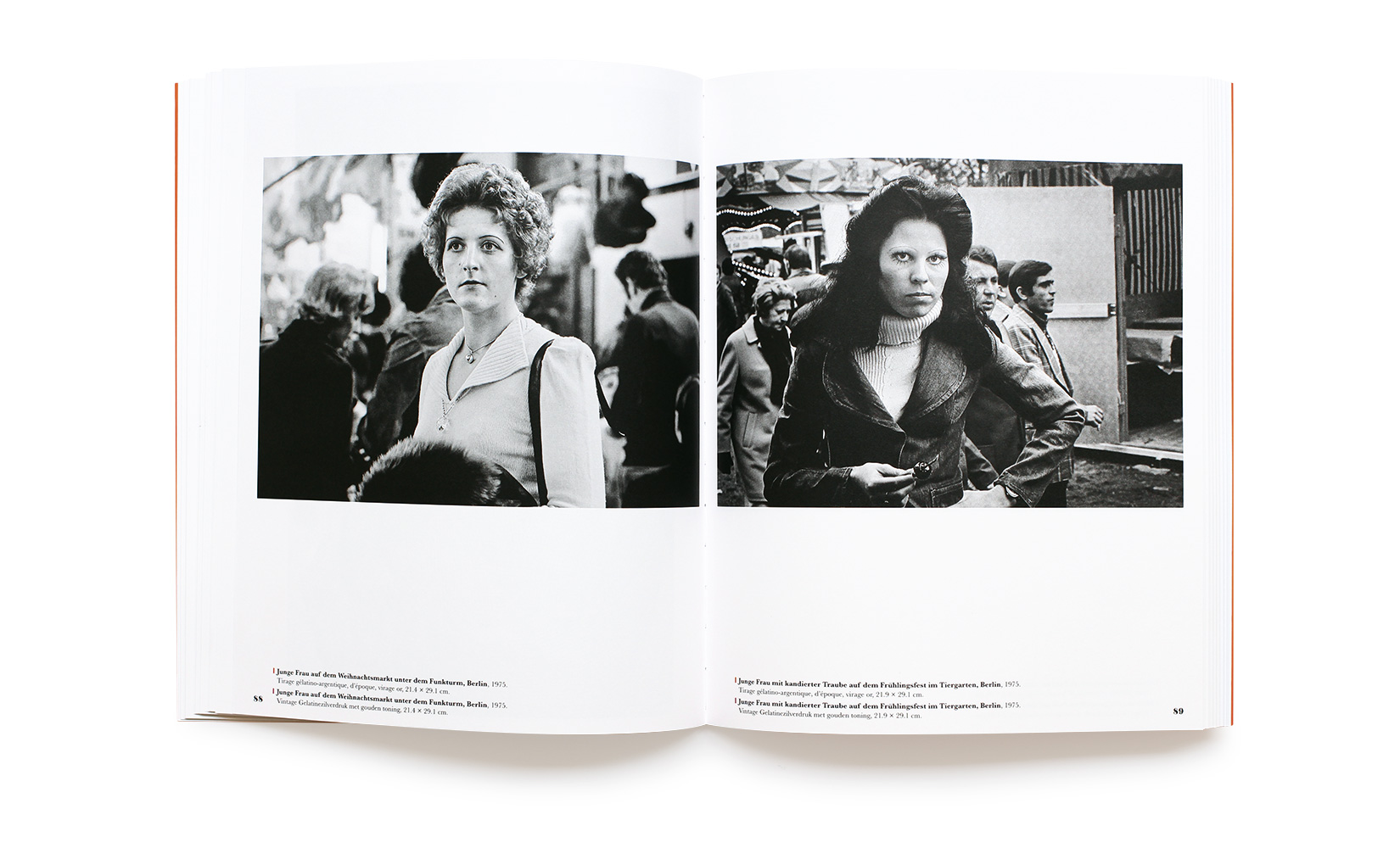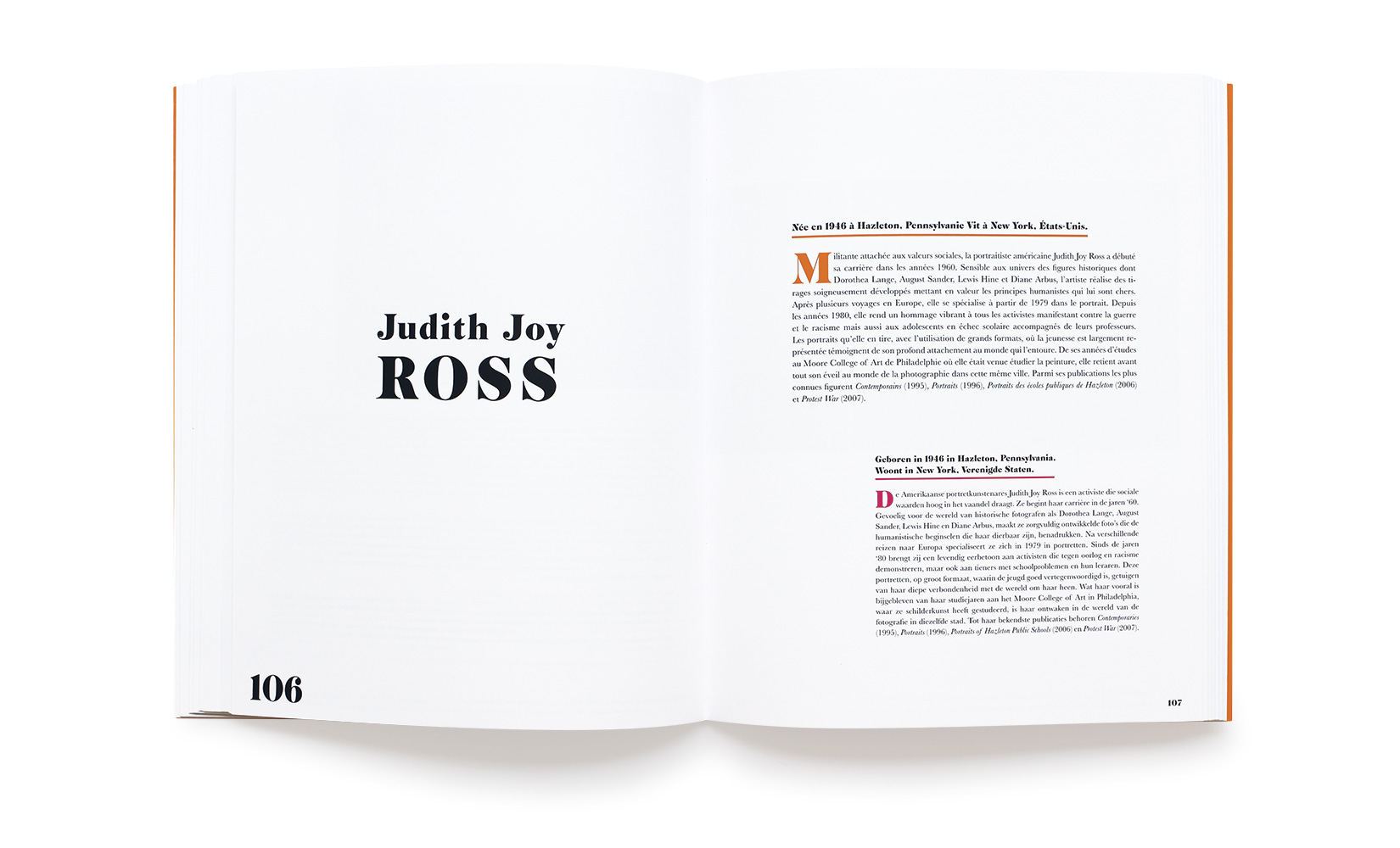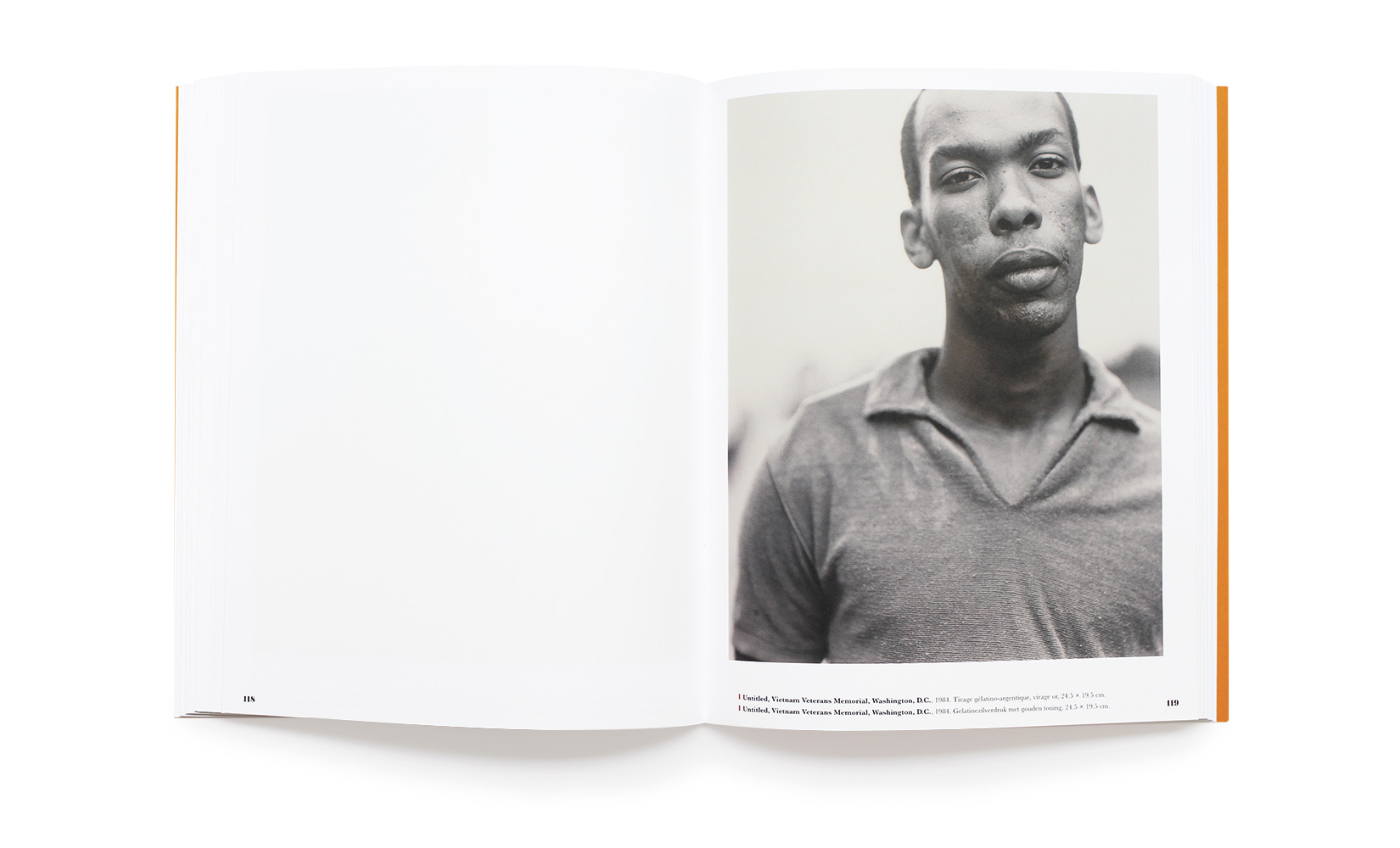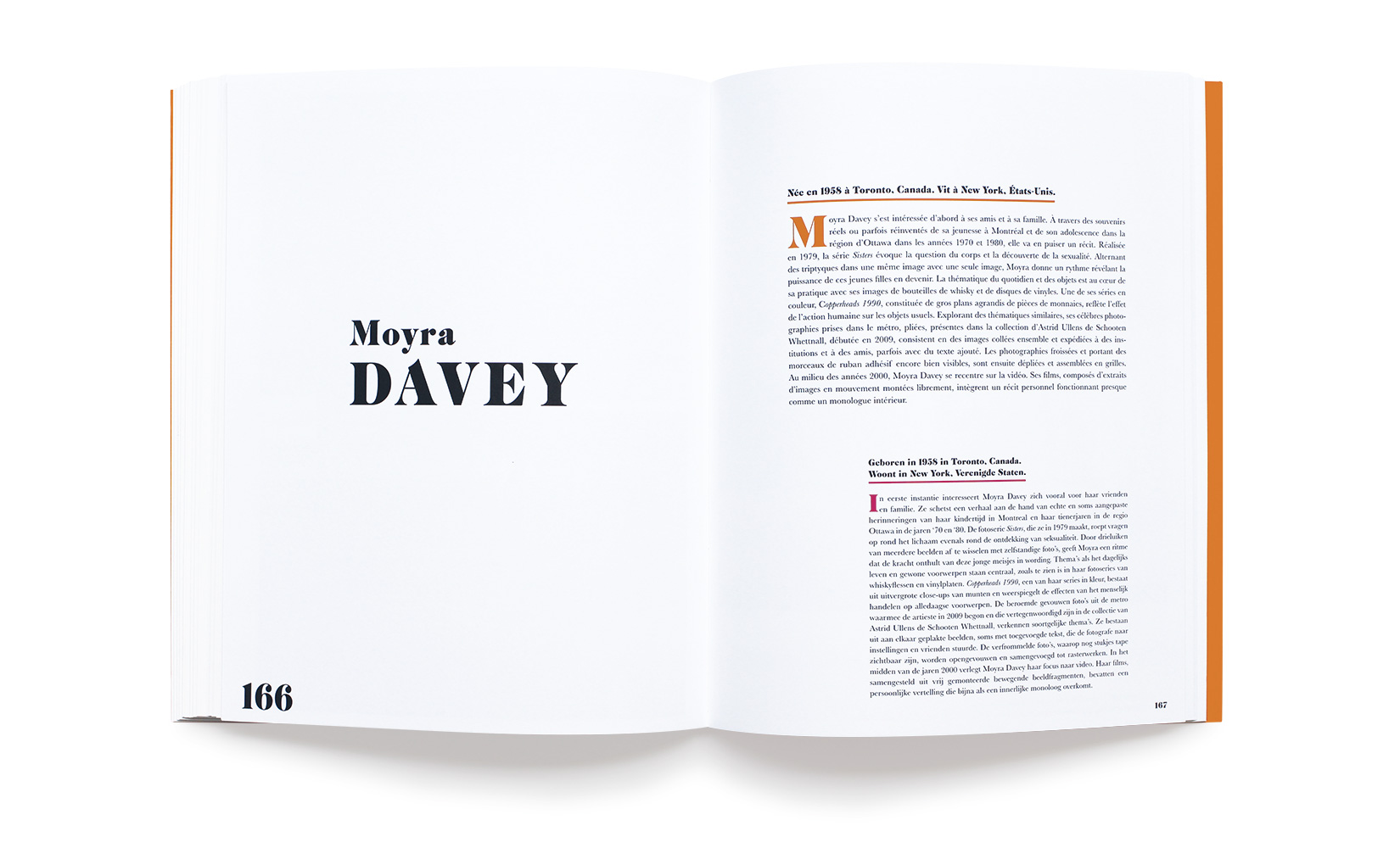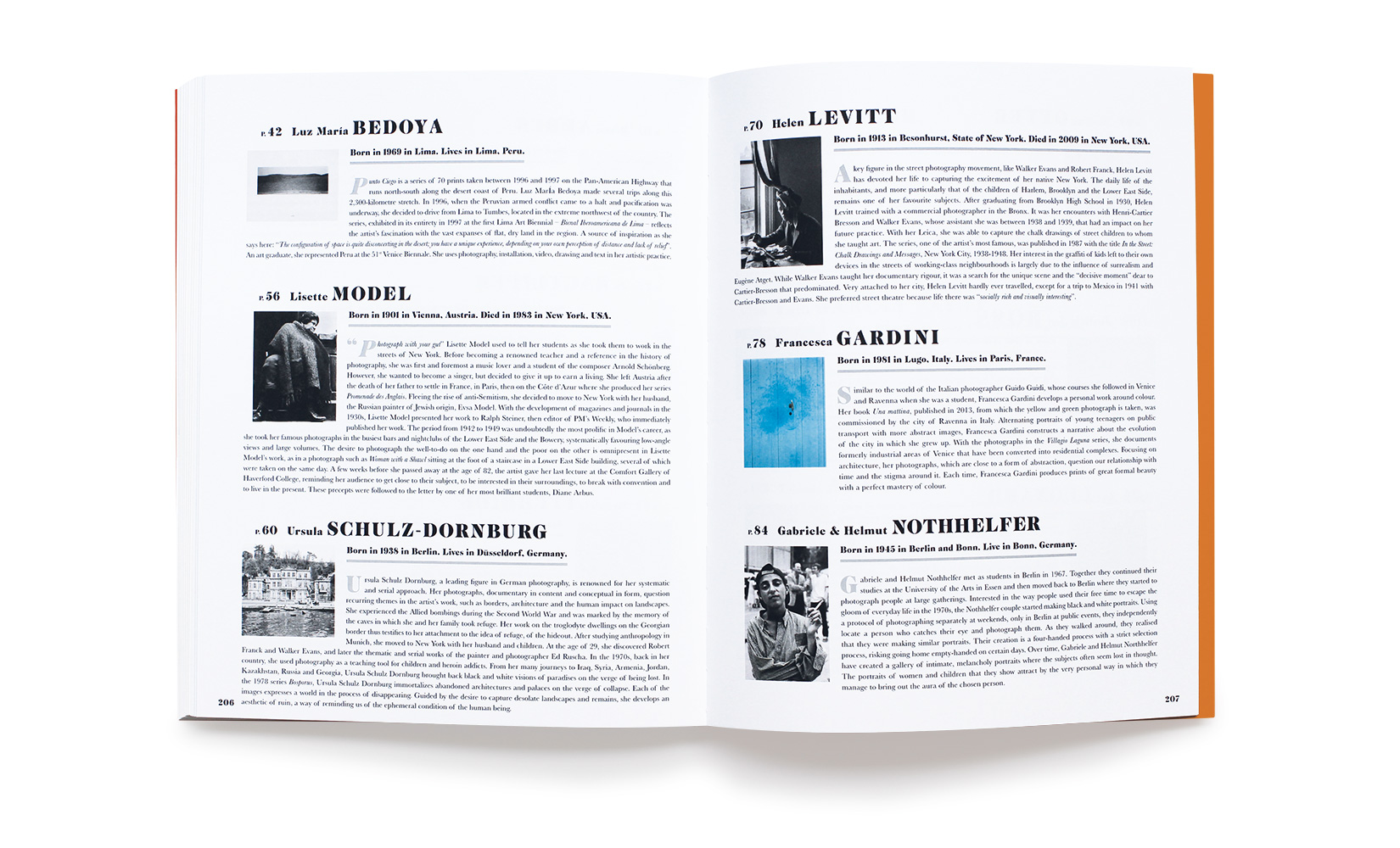 REGARDS DE FEMMES – Vrouwelijke blik
Curated by Béatrice Andrieux
Event: Regards de Femmes
Place: Fondation A Stichting
Date: September 24th 2022 –  December 18th 2022
Catalogue design: Olivier Andreotti (Toluca Studio)
Description:
Toluca Éditions + RM
Softcover
216 pages – 30 x 24 cm
195 images
Bilingual editions : French and Dutch
ISBN: 978-2-490161-10-2
September 2022
Graphic design / Graphisme: Olivier Andreotti
Women's Perspectives provides an opportunity to see the female artists in the collection of Astrid Ullens de Schooten Whettnall in a different light. Passionately involved in her Foundation, created in a working-class district of Brussels, the Belgian collector devotes all her energy to promoting and helping artists of all genres. 
For the tenth anniversary of the A Foundation, the idea of highlighting the female artists in the collection was obvious to Astrid Ullens de Schooten Whettnall. A curator presents the artists collected by a woman. It is a shared history intended to be open to all, extended to artists with transversal practices using the medium for a specific project. The nineteen women chosen all have a commitment to their community in common with a desire to denounce, break the codes and push back the boundaries on the issues of social justice, femininity and the environment. 
The perspective is also global, including Latin American artists such as Yolanda Andrade, Luz María Bedoya, Kattia García Fayat, Paz Errázuriz, Adriana Lestido and Graciela Iturbide and historical figures such as Diane Arbus, Helen Levitt and Lisette Model. The German school, included in the collection, reveals series by Andrea Geyer and Ursula Schulz Dornburg, as well as works by the couple Gabriele and Helmut Nothhelfer, exhibited for the first time, and colour prints by the Italian Francesca Gardini. The project that brings together the works of Canadian Moyra Davey, American Zoe Leonard and Martha Rosler, South African Jo Ractliffe and American-Peruvian Tarrah Krajnak aims to broaden the focus on the historical contexts that have surrounded, promoted or limited the recognition of women artists. Finally, the work of the great American portrait artist Judith Joy Ross, exhibited at the opening of the Foundation ten years ago, illustrates the photographer's commitment to activists and young people who are failing at school. 
Each in their own way, these determined, pioneering and unique artists express a form of resistance to norms, be they social, gendered or political. They remind us that we live in a contemporary space that bears the indelible and ephemeral traces of its history, which we must continue to observe with care.
Béatrice Andrieux
Curator of the exhibition